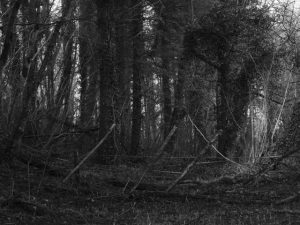 After the UK Brexit vote on the 23rd June 2016 the photographer revisited locations
from an ongoing 'borderlands' project. It soon became clear The Black Pigs Dyke at
Lislea in County Fermanagh would become an important element of the enquiry, an
anchor in a real and imagined landscape.
This section of linear earthworks, a Bronze Age boundary, today runs parallel to the
present Irish / Northern Irish border creating a temporal and spatial intersection,
interwoven by mythic, historical and geopolitical narratives.
The liquidity of myth coupled with the more tangible influences of the geopolitical
enhances the location's 'genius loci' and provides a space to imagine, question and
interpret the complexities of Irish identity.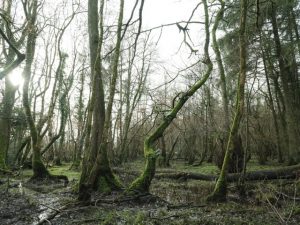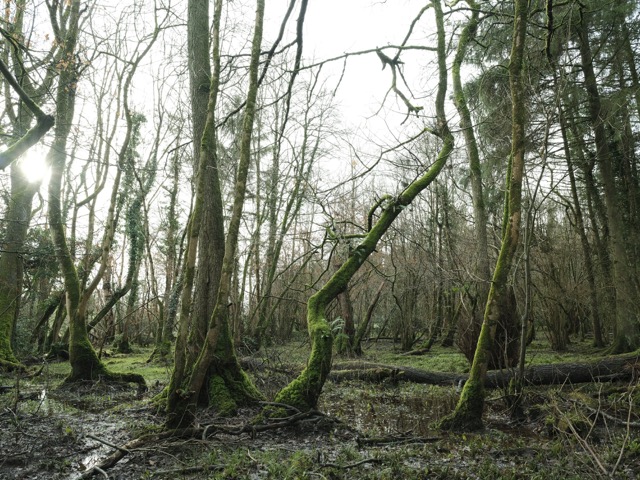 Biography:
Nigel Swann was born in Portadown, Northern Ireland in 1962. He studied at the National College of
Art and Design in Dublin. After graduating in 1985 with a degree in Fine Art Sculpture he worked in
photography based industries in London. Returning to Ireland in 1997 he set up a production
company Swann Production to facilitate international photographic 'shoots' into the country. His
artistic practice covers countries such as Japan, Sri Lanka, France and the Central European
countries with a specific and recent focus on Hungary. His exhibition, The 'Yellow Star Houses of
Budapest' was exhibited at the Architectural Association Galleries, London in 2015 , the Irish
Architectural Archives, Dublin in 2017 and again in London in Nov 2017 at the Tate Britain
sponsored Urban Photo Festival. Work from this ongoing enquiry ' Borderlands' has exhibited at the
2017 Getxophoto festival as part of a 6 person group exhibition 'In Flux' , curated by Shoair Mavlian
and in Serbia at Belgrade's Parobrod Cultural Centre in March 2018. www.nigelswann.com