Fields of Gunnera
The Balkans are often described as ambiguous, transitory, a place in perpetual flux. Words like, a bridge, a crossroad, or a border between the West and the East, or between civilization and barbarism, are often used. "Humans and gods meet and pass each other on a bridge and on a cross-roads." (Tsvetana Georgieva). Who would want to live on a bridge, or a crossroad, or on a border? These are inhospitable places.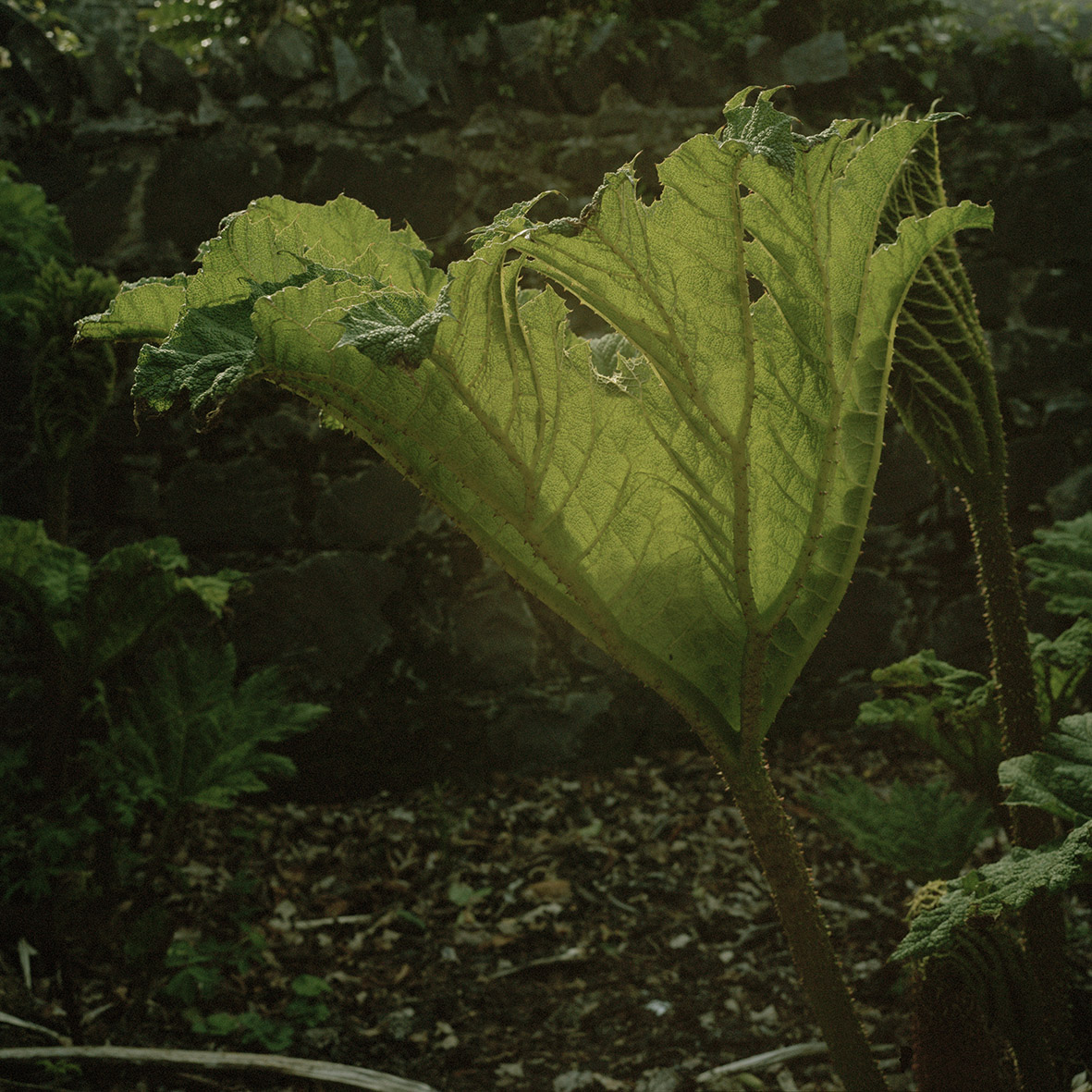 I grew up mertres away from the border of Bosnia and Croatia in town of Slavonski Brod. Due to it's geographic position my hometown was on the frontline during the 1990s civil war. Over a period of three years seventy percent of the city was damaged or destroyed, many civilians were killed and wounded. The town demographics changed significantly due to refugee resettlement.
Borders create unstable landscapes which are uneasy places for me.. Yet I chose to live in a country with its own problematic border. The work I produced for this exhibition deals with my thoughts on being an immigrant woman in Ireland.
Biography
DRAGANA JURIŠIĆ is an ex-Yugoslav artist based in Dublin, Ireland. She works predominantly through the medium of photography, text, film and installation. Since receiving a distinction for her MFA in 2008, Dragana Jurišić has won a significant number of awards including Dorothea Lange and Paul Taylor Award's Special Recognition from Duke University, numerous Bursaries and Project Awards. In December 2013, Dragana completed her PhD and finalized a three-year long project 'YU: The Lost Country' that culminated in a critically acclaimed touring exhibition and a book. Her work is in many collections including National Gallery of Ireland, Irish State Art Collection and Trinity College Collection. She has exhibited widely both in Ireland and internationally. She is currently Artist in Residence at Irish Museum of Modern Art Artist in Residence Award.