As borders move and shift throughout history, their meaning, function and effect are often is a state of flux. Anthony Haughey's Disputed Territory series investigates continuing conflicts arising from the demarcation of territory and disputes over ownership of land in Europe.
Haughey has been living and working near the border between the North and South of Ireland for twenty-years, At the height of the conflict, the border inIreland was the most heavily militarised and monitored zone outside of the Eastern Bloc. And yet despite this, during the 'Troubles' the demarcation between
the two jurisdictions continued to be almost invisible without recourse to maps determining one territory from another.Haughey's foregrounding of abstracted markers and detritus left in sites and spaces along the border hint at the complex underlying social, cultural and political between polarised communities who lay claim to the landscape.These images of the environment and landscape not only represent the sites and spaces themselves but also indicate the social, cultural and political stakes involved where two different states and at least two different communities perceive the same landscape in very different terms. This is accomplished by the foregrounding of markers, objects and signs whose status and significance is not always precise or conclusive but which requires a more complex form of reading which politicises the landscape as territory.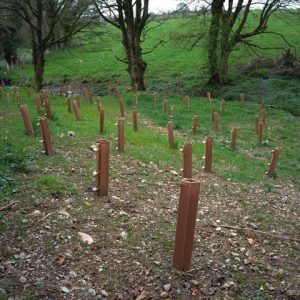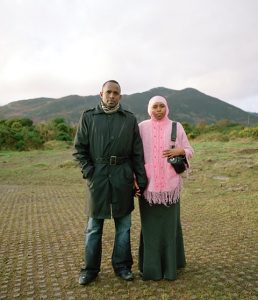 Biography:
Anthony Haughey is an artist and a lecturer in the Dublin Institute of Technology. His work has been widely exhibited and collected widely internationally. He has exhibited in major museums, galleries and festivals, including: Three Shadows Gallery, Beijing, Julie Saul Gallery, New York, Victoria and Albert Museum, London, New York Photography Festival and Les Rencontres d'Arles. Recent exhibitions include: 'UNresolved', a video installation in association with Athens Biennale, 'The Politics of Images', Belo Horizonte, Brazil (2017) and a new film, 'Manifesto' which toured widely internationally throughout 2016 when it was acquired for the permanent collection of The Arts Council / An Chomhairle Ealaíon. Monographs include The Edge of Europe (1996), Disputed Territory (2006) and Aftermath (2014). He is an editorial advisor for the Routledge journal, Photographies. www.anthonyhaughey.com